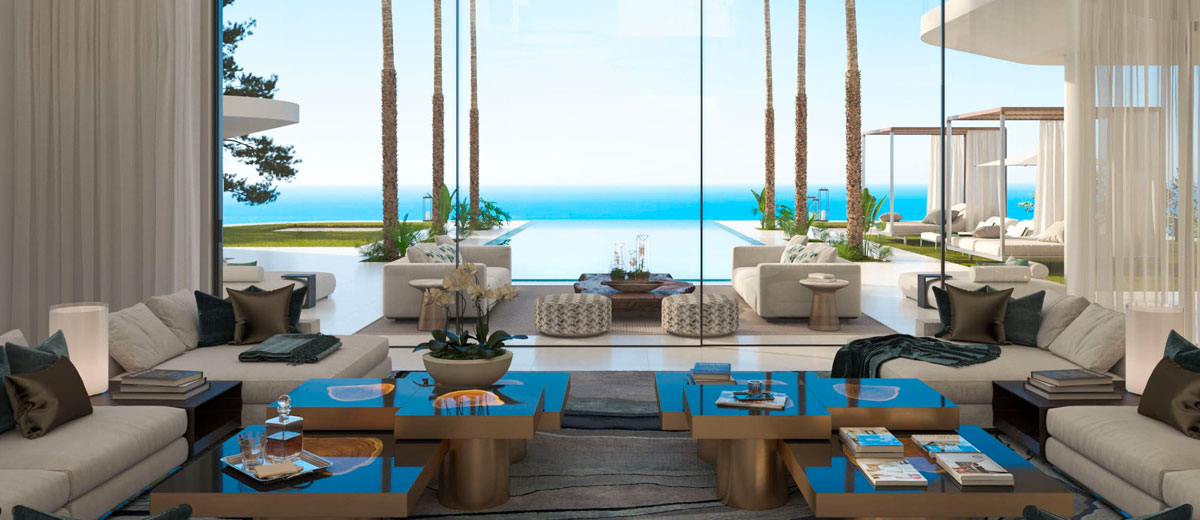 Marbella, the jewel of the Costa del Sol, is renowned for its luxury, beaches, and Mediterranean culture. This essence is reflected in its spaces, and an expert interior designer can be the key to capturing Marbella's elegance and sophistication in your home or business.
Why Choose a Professional in Marbella?
Local Knowledge
An interior designer from Marbella understands the trends and traditions of this exclusive city, ensuring that your space reflects the unique character and glamour of Marbella.
Tailored Solutions
From selecting furniture that evokes the Mediterranean style to incorporating avant-garde elements, a professional can offer you solutions tailored to your needs and the Marbella context.
Transform Your Space
Beyond aesthetics, good design can enhance the functionality and comfort of your space, turning it into a perfect reflection of contemporary Marbella.
Comfort & Interior Design: Your Partner in Interior Design in Marbella
For years, our team has been synonymous with excellence in interior design in Marbella. With a client-focused approach, we have carried out numerous projects, from beachfront villas to modern apartments in the old town.
What Sets Us Apart?
Design with Marbella Roots
Each project is an opportunity to honor Marbella's rich tradition, incorporating contemporary elements that reflect your personality and lifestyle.
Comprehensive Service
From conceptualization to execution, we accompany you every step of the way. Our "turnkey" service ensures that your vision becomes a reality within the Marbella context.
Recognition
Our clients in Marbella are our best endorsement. Their satisfaction and recommendations have solidified our reputation in the Marbella market.
If you're looking to transform your space in Marbella, Comfort & Interior Design is your best choice. Contact us and embark on the journey to create the perfect space in this luxurious Mediterranean enclave.